Sometimes our animals need to have extensive treatment that requires a stay in the hospital. Timberview is fully equiped to offer hospitalization for an extended amount of time.
Here are some photos of hospitalized patients feeling much better after their stay at Timberview!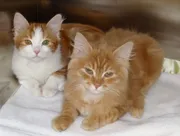 These photos are of brothers Jack and Louie. Both boys were seen at Timberview for their neuters and front-paw declaws. The photo on left is before surgery. Both boys were very comfortable and purring up a storm. The middle photo is the evening following surgery. They are cuddling and looking very comfortable. The photo on the right is the morning following surgery. As you can see, they are very at ease and resting comfortably.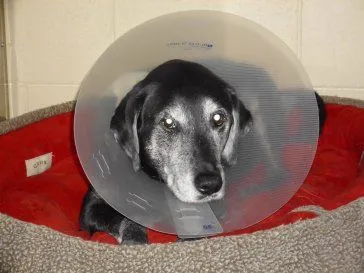 Brandy had a dental and eyelid tumors removed during her boarding stay with us. She was an A+ patient!
Cheeto was treated for being a blocked tom. He is since doing much better, and is home with his loving family. We enjoyed being able to get Cheeto back on his feet!
Phoebe was treated for some GI problems. Despite being sick, she was always happy and excited to see us. Her tail never stopped wagging while she was here. We are happy that Phoebe is doing well, and back home with her family.
These two cuties stayed with us for the day. Here they are awaiting their Dental Cleanings.
While recovering from his surgery, Apollo's young owner kept him company in his run.