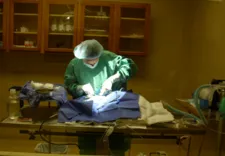 Timberview Animal Hospital is capable of offering many surgical procedures. These include, but are not limited to, spays/neuters, tumor removals, abdominal surgeries (such as exploratories and cystotomies), declaws, eyelid corrections, and many other soft tissue surgeries. Some minor orthopedic procedures are available. Our doctors are experienced in many types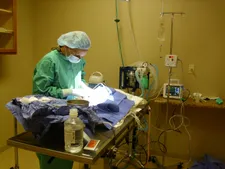 of surgery but also work closely with specialty surgeons to offer the very best care for your pets. Our goal is to provide all options that will help maximize the outcome for your animal's condition.
Timberview uses state-of-the-art anesthesia machines and full monitoring equipment for all patients. Our machines monitor ECG- heart rate and rhythm, Blood Pressure, Pulse Oximetry- oxygen saturation, and Temperature. IV Catheters are also placed to allow for direct venous access and administration of IV Fluids during the procedure.
Timberview Animal Hospital / Colorado Springs Veterinarian